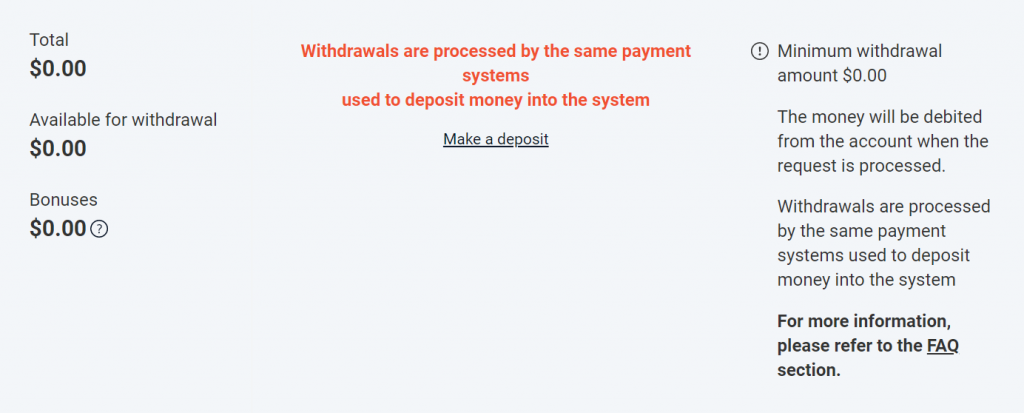 Today Olymp Trade is one of the progressive platforms providing traders with a convenient and transparent financial service.
The tenfold increase in the speed of withdrawal of the earned money during the company's work has significantly improved the user experience of traders. Now the probability that a trader will not withdraw funds within the same day is less than 10%.
At the same time, users from different countries can often have questions about the various details of withdrawing funds in their country or region and the payment systems that are best used for this.
Find out further the answers to the most exciting questions about this for traders.
What Are the Available Payment and Withdrawal Methods?
All available methods can be divided into several categories, but it is worth remembering that for different countries will have their own specific methods. The main methods are as follows:
Electronic wallets (Skrill, etc.).
Payment through special payment e-boxes.
In most countries, it is possible to use Bitcoin payments, credit and debit cards Visa / Mastercard, as well as using virtual cards and electronic wallets such as Skrill, Neteller, GlobePay, and others for payments and withdrawal of funds.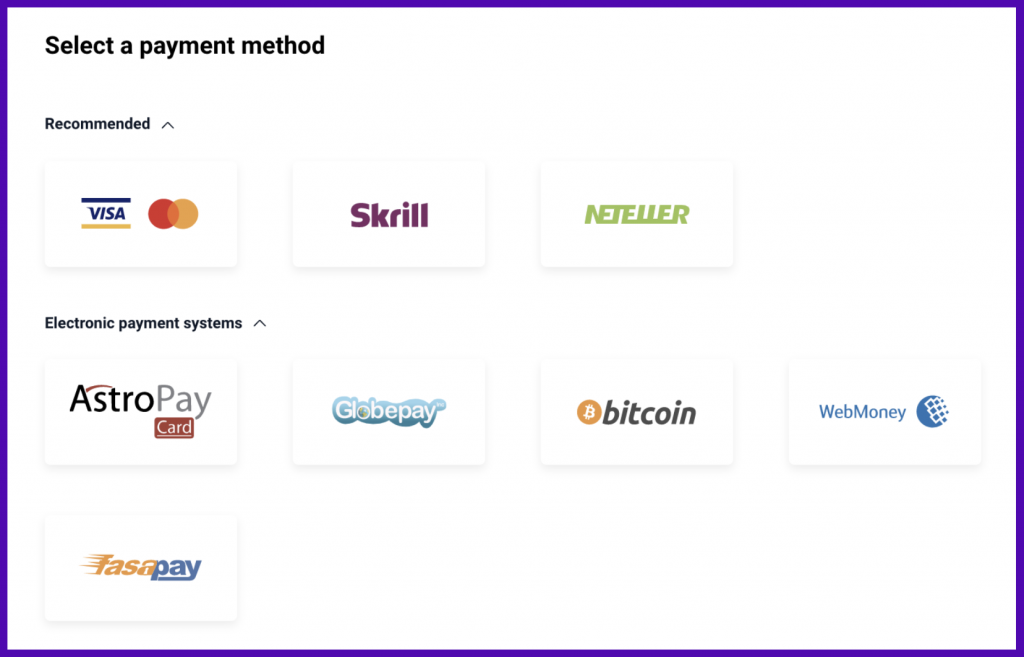 What Methods Would Be Better to Use?
To determine the most suitable method for you, depending on your country and other conditions, see the list of recommended options in the appropriate section on our website.
If Neteller and Skrill are available in your country, then you should use them whenever possible if you want to get the fastest available withdraw speed.
Do I Need to Pay a Withdrawal Fee?
Please note that Olymp Trade does not charge withdrawal fees from their users, unlike many other brokers. At the same time, it is worth checking with the customer support of your payment system if they charge a fee, as most of them charge it to deposit or withdraw funds.
How Quickly Can Money Be Withdrawn?
Constantly improving its service, Olymp Trade makes every effort to process your withdrawal request as quickly as possible. For rare exceptions, when the whole process can take up to 5 days, in most cases (more than 90%), this take place within 24 hours. After that, the money is immediately sent to the payment system, where, most often, during a few seconds, they are already in your account.
Can Bonuses Be Withdrawn?
Bonuses provided to traders by the platform cannot be withdrawn, since they belong to the company and are valid only until the user starts withdrawing their money, since they have only a certain period until expiration.
Can I Withdraw Money Earned On Risk-free Trades?
Risk-free trades are provided to traders who have earned this privilege in several ways. In particular, this is the status of an Expert, winning in tournaments, quests and competitions, as well as using a promotional code that can be obtained by participating in various events and free webinars from Olymp Trade.
Such transactions serve to protect traders from losing a certain amount of funds. All the profit that you earn with the use of such a risk-free transaction, you can withdraw along with the rest of your funds. To do this, you must make the correct forcast. Otherwise, you just get your stake back.
Risk-free trades on Olymp Trade are one of the advantages of the Expert status, but far from the only one. Find out more about it here.
Is It Possible to Speed Up Withdrawals?
At Olymp Trade, there are the following options to speed up the process of withdrawing earned money:
1. Complete the verification procedure, because of the problems with which most often may arise every delay in the withdrawal of your earned money, since the safety of our users is the main thing for us.
2. Become an Expert to get priority in the withdrawal queue.
3. When choosing a withdrawal method, as well as replenishing your trader account, give preference to those described above in this article.