Trading platforms reward their users with risk-free transacts when they are loyal and regularly trade on them in an active way. This reward allows even absolutely inexperienced traders to earn more money, stay focused, and avoid losses when was made a bad forecast.
Learn more what is a risk-free trade and what benefits it provides for traders at Olymp Trade platform.
Which Trades Are Risk-free?
Trades with no risk provide traders with the opportunity to trade without risk their funds within certain limits.
When unsuccessful prediction occurs, the user of trading platform will not lose money, but will receive it back to the account. If the transaction is successful, then the profit will belong to the trader.
How Much Can Be Secured by a Risk-Free Trade?
All risk-free trades have their own amount of funds, which they can secure. The trader will get the indicated sum if his or her forecast is unsuccessful.
For example, there is a free of risk transaction, which secures $ 100. A trader, having activated it, opens an order for $ 200, then if the forecast will be erroneous, $ 100 will be returned. At the same time, the user will profit from $ 200 investment if the price movement is correctly predicted.
First Option To Obtain A Risk-Free Transaction
Having an Expert status at Olymp Trade has many advantages, one of those is risk-free transactions. Having made a deposit of 2000 dollars or 2000 euros, as well as 5000 rials, the trader will get5% of the sum. This percentage of the deposit will be credited to his account in the form of such secured trades. To make the reward convenient to use, it will be atomized into various risk-free transactions.
Second Option To Get A Risk-Free Transaction
Promo codes that can be obtained by participating in various competitions and promotions conducted by our company are the next way to get a risk-free trade. Follow our social networks and participate in activities.
Participation in our webinars, which are completely free, is also a possible option to get a promo code for risk-free trades, that have already been given out for $ 100,000.
Third Option to Get Risk–Free Transaction
Risk-free trades for various amounts of security can also be obtained in the third way, actively developing as a trader. The Trader's Way program has many levels, reaching which you will earn experience points and various rewards.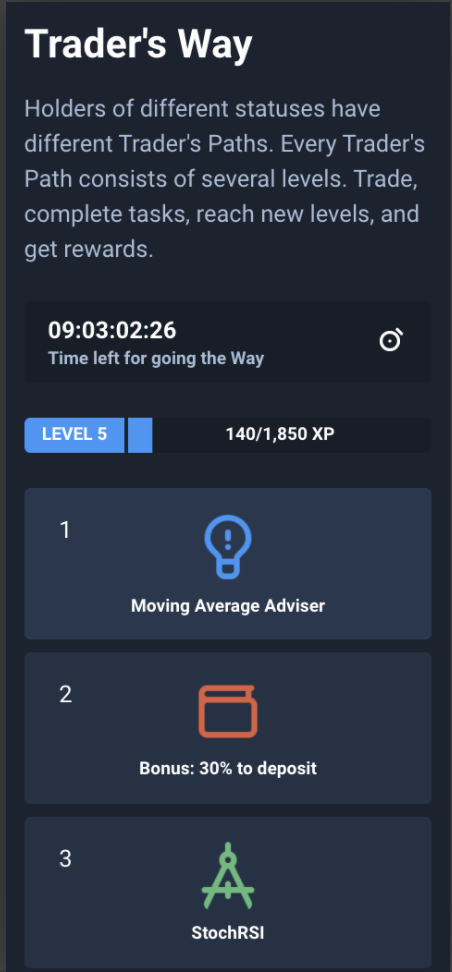 How Soon Does Risk-Free Transaction Expire?
Since promos often expire early or late, many traders are really very concerned about how long a risk-free trade may be used. These worries are completely in vain when it comes to risk-free trades at Olymp Trade, use when you need them.
How do I use a risk free trade?
1. Select the icon that looks like a shield. After that, select the amount and click "Activate". For mobile devices, the steps will be the same.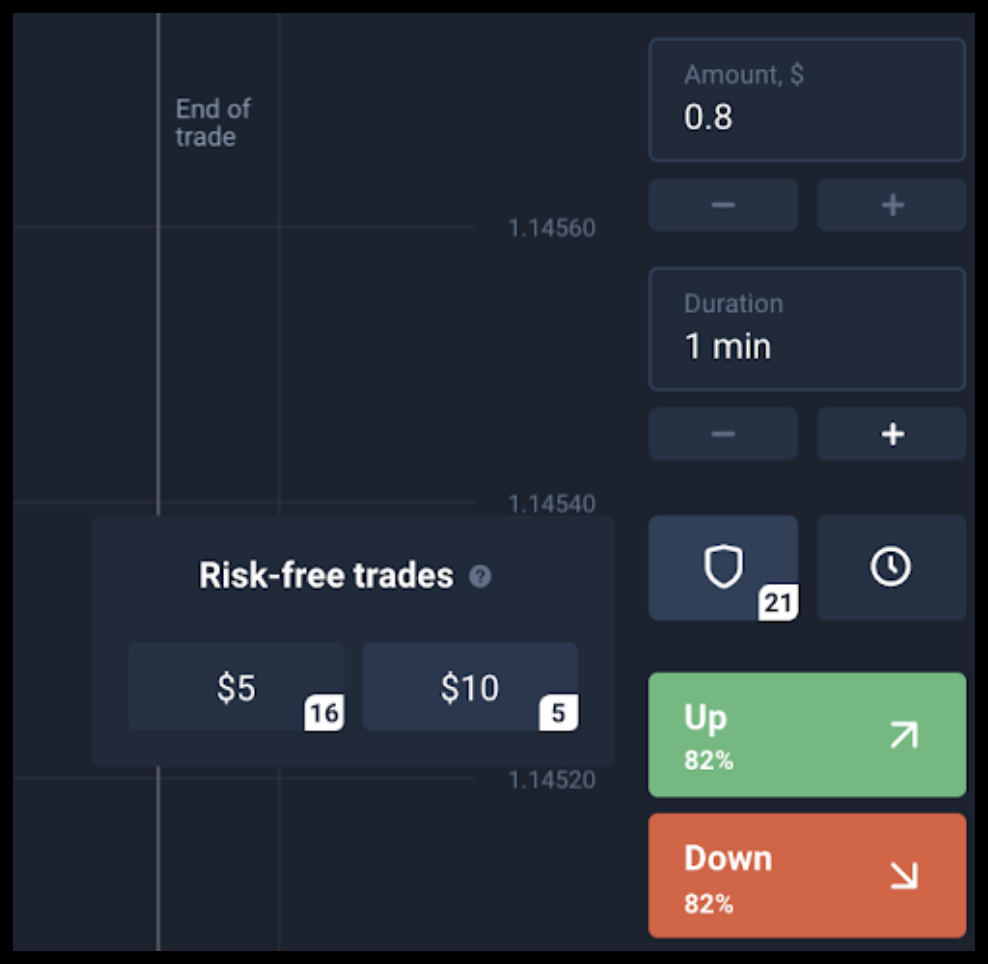 2. You will see the of risk-free trades secured amount in the input field, as well as shield icons on the buttons for selecting the direction of the trade, if you did everything correctly.
3. Now, trade. Remember that if you have opened a position, you will no longer be able to cancel the use of a risk-free trade.
What's the Best Use of Risk Free Trades?
Risk-free trades can do you well in difficult situations as a reserve fund. That is why experienced traders do not recommend spending them just like that, but advise leaving them for an emergency.
Risk-free trades can also be a lifeline in the event of losses helping to offset them.
For example, imagine a situation when a trader begins to compensate losses with a step-by-step system, then a risk-free trades for $ 50 can become the 4th or third step in it, depending on what amount the user starts with – 3, 7 or 8 dollars.
This is an example of the most common use of risk-free trades. They give every trader great opportunities in minimizing losses.