In today's world, payment systems are becoming more and more popular, in which you can create your own electronic wallet, and then use it to pay for goods and services in online stores, withdraw and transfer money.
Along with other popular e-wallets, the Skrill payment system is has a huge popularity. Learn more about how to use Skrill when depositing and withdrawing money from Olymp Trade.
What Is Skrill?
Skrill is a payment system that allows you to transfer money using only an email address. Skrill is a free and completely secure account to which you can link your bank cards or bank accounts. This is an electronic wallet, and a plastic Skrill card is issued for VIP clients. In order for the system to assign you a VIP status, a certain turnover is required.
If you don't have a Skrill account yet, be sure to get one. Skrill will be useful for you if you make money on international exchanges and want to withdraw money with minimal fees and directly to bank cards of your country.
Special security policy is the main feature of Skrill. You will come across with it almost every stage of interaction. Limiting the volume of transactions, requesting the exact date of birth, all these are different ways of confirming your identification.
How to Start Using Skrill?
The first thing to do is register. Your e-mail address will be your identifier in the system, therefore it is strongly recommended to use a reliable mail service.
Partial confidentiality means that the recipients of your money or the senders of your funds will know who they are dealing with. You need to enter your real name and surname, as they must match your bank account / credit or debit card details through which money will be deposited or withdrawn from / to your Skrill account.
The registration procedure is short and simple. At the first stage, you will need to provide your real name, email address, and also come up with a password.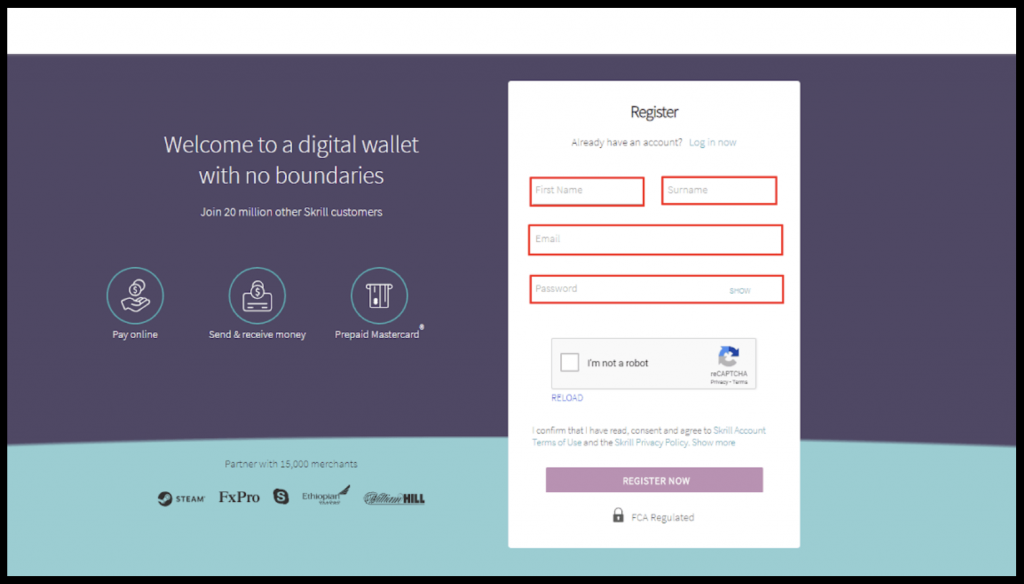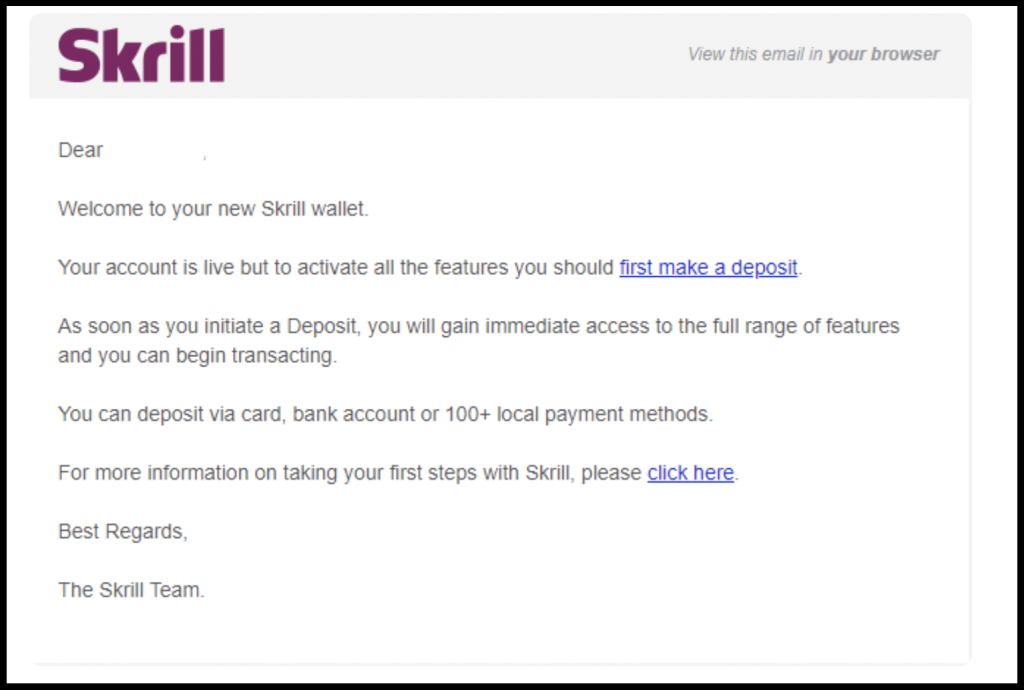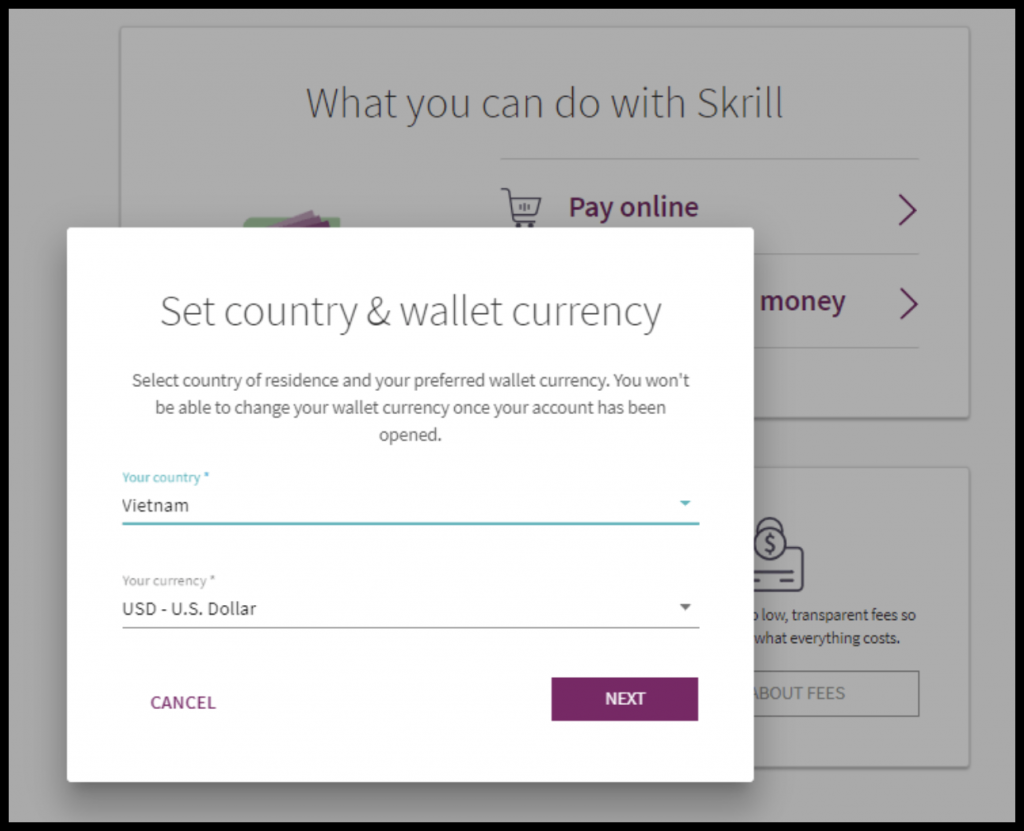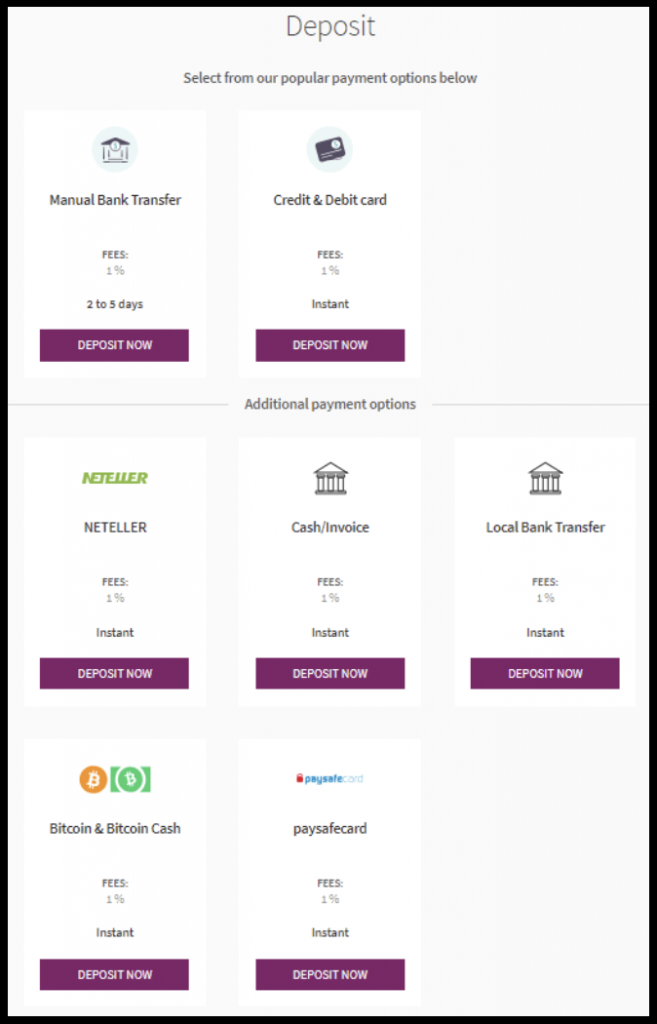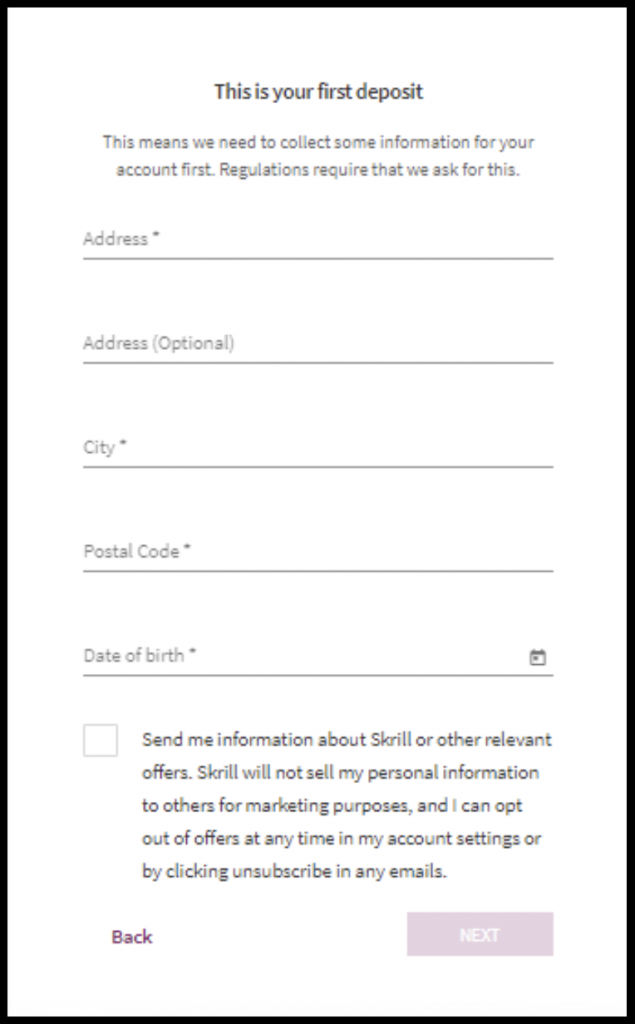 How Much Do Skrill Transfers Сost?
Receiving money in the system is free. It's free to send money directly to a bank account using Skrill Money Transfer. In all other cases, the transfer of money will cost from 1.45% to 5% of the payment amount, while the size of the commission depends on the date of opening an account in the system, the longer you are a user of the system, the cheaper the transfer is.
Skrill Additional Costs
The fee for using the Skrill payment system for personal purposes is not charged if the user has logged into his account or made at least one transaction during this period.
Otherwise, a service fee of EUR 5 or equivalent will be charged. The commission is monthly deducted from the account balance until the balance is reset.
Skrill VIP Statuses
In the Skrill payment system, each user has the opportunity to receive one of the VIP statuses: Bronze, Silver, Gold or Diamond. Skrill VIP status depends on the amount of deposits made by the user – the larger the volume of transactions, the higher the level and reward, and the more favorable the rates for transactions in the system.
Skrill Advantages
– Simple registration. It takes a couple of minutes to create an account, and sending money is a simple process.
– There is amobile apps for IOS and Android.
– Sending payments without providing the recipient with personal information.
– High withdrawal limits. Once fully verified, you can send up to $ 25,000 per month, which is higher than competing services.
– No minimums on withdrawals. The main thing is that the balance of funds is enough to pay fees.
– Secure payments regulated by FCA.
All these advantages of Skrill have made it one of the most convenient, safe and fastest ways to deposit and withdraw money on Olymp Trade.