Today we are going to talk about Olymp Trade app for IOS. Olymp Trade has web platform and apps for Android and IOS. Now we will be looking at the IOS app. Both apps you can easily find in Google Market or App Store.
iOS Application in App Store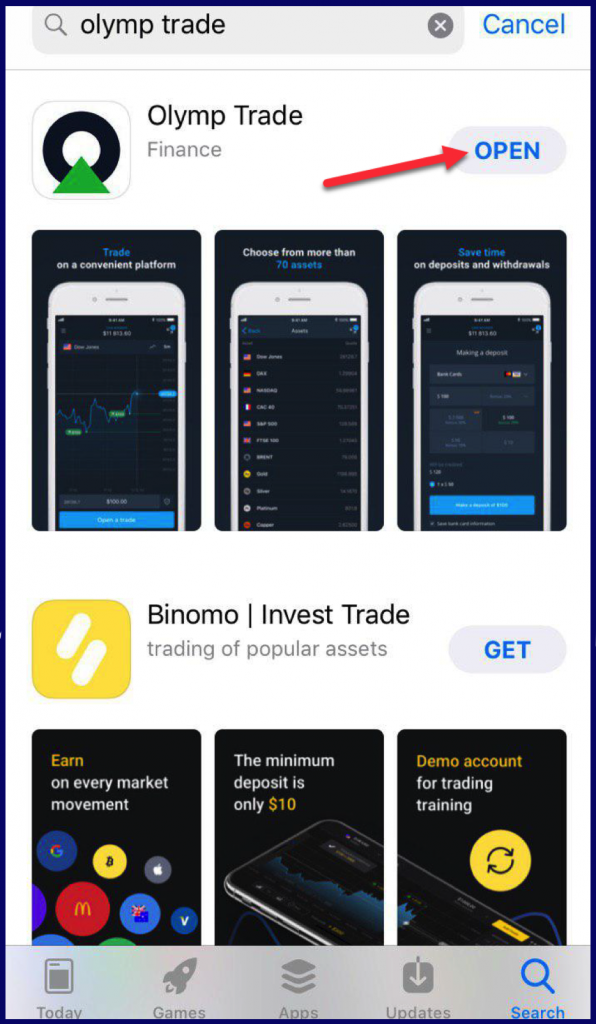 In order to instal Olymp Trade app on your mobile device you will need to find it at first. Enter "Olymp Trade" in the search tab and download the app which is shown on the picture. Note that you will not be able to find app if you are a citizen of EU or US. All citizens of other countries are welcome.
Install OlympTrade app from App Store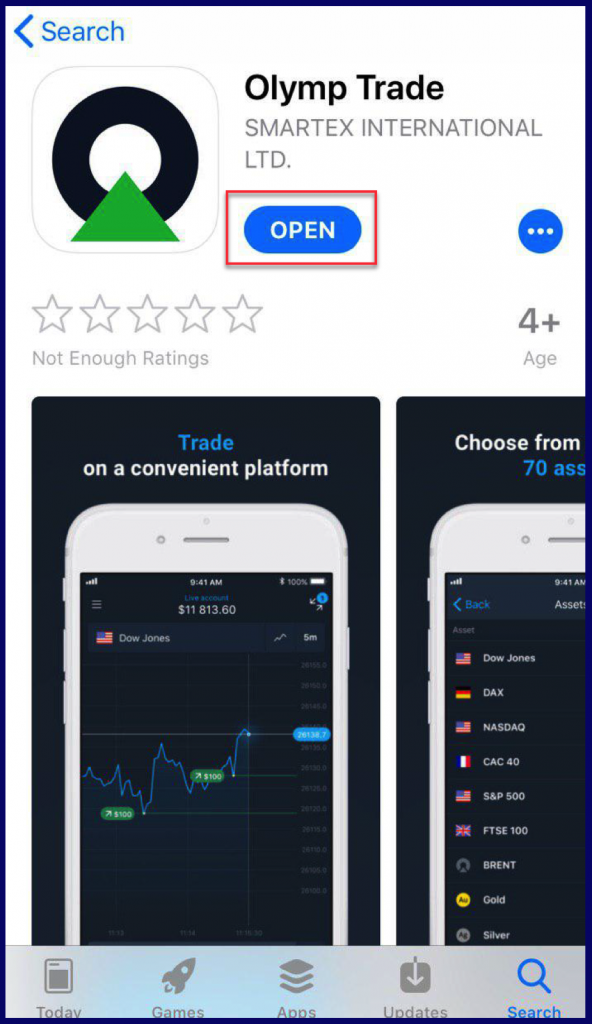 To instal IOS app you will need to go to the App Store itself and find the "Olymp Trade" app. After you will need to press on the 'GET' button. Personally, I have the "OPEN" button because I have already installed this app.
Register account in iOS app (App Store)
In order to register your new trading account you will need to enter the following information:
1 – Here you will need to enter your name.
2 – Here you will need to enter your Email address. Please make sure that you have access to this exact Email address.
3 – Here you will need to enter your valid telephone number. Please make sure that you have access to this exact telephone number.
4 – Here you will need to create your password. Please be sure that you are using the strong password for your account.
5 – Here you will need to select your currency in which you want to make deposits, trade and etc.
6 – Here you will need to confirm that you have read, accepted and agreed to the service agreement, that you are over 18 years old and you are not a citizen of US or EU.
7 – In the end you will be able to press on the 'Register' button and create your new account.
OlympTrade iOS app ratings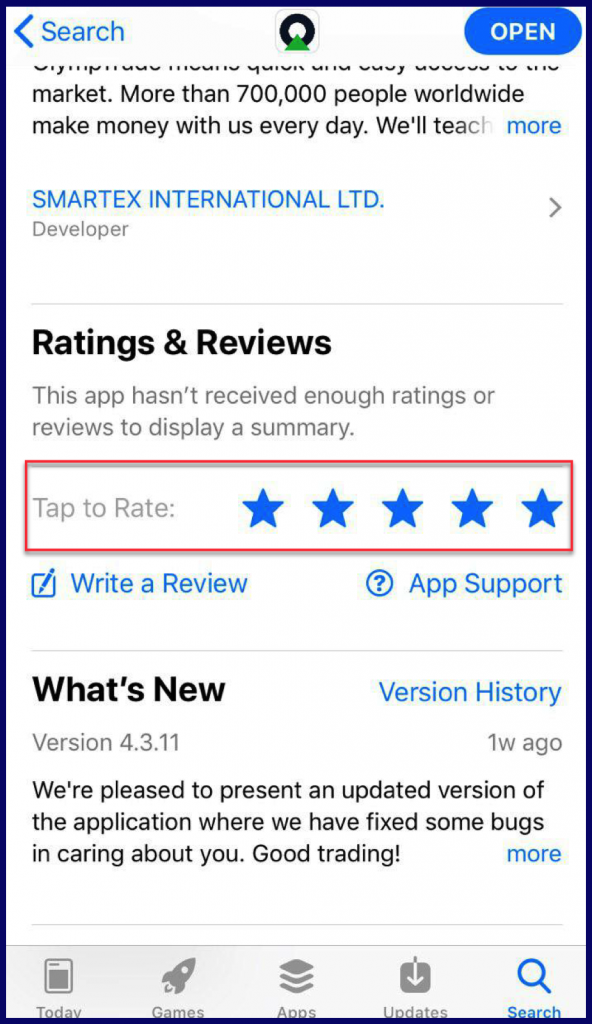 Olymp Trade app does not have enough rating to show it as it is said on the picture. Personally, I rated 5 stars for this app for the reason that the service is very good. I'm more than sure that you will like the app the same as I do.
Difference between iOS and Android app?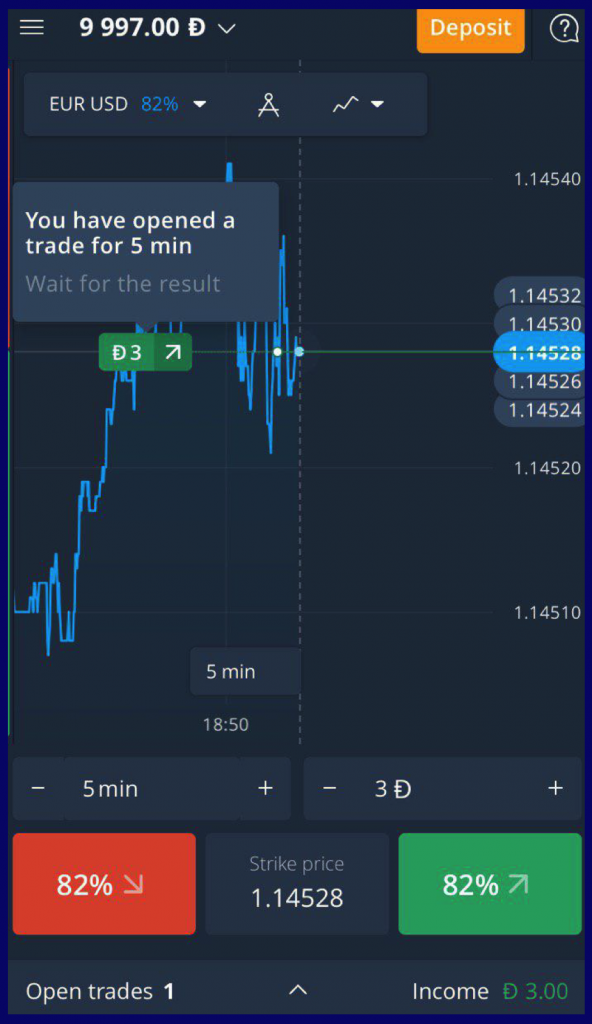 As you may see on the picture the are no differences between the app for IOS and Android. The only thing is the look. Some of the buttons are in different places, but the functionality itself is the same. Thus, you should not worry about that. We can sum up that it does not affect the trading if you have different mobile devices.